Stop rummaging through old luggage at check-in lines or remote base camps and travel smarter with Pelican™ Air Travel Cases. Lid organizers have zippered compartments for stowing larger items and see-through mesh pockets secure passports and cables. Packing cubes keep gear tightly bundled and allow you to arrange your gear by stacking or grouping side by side.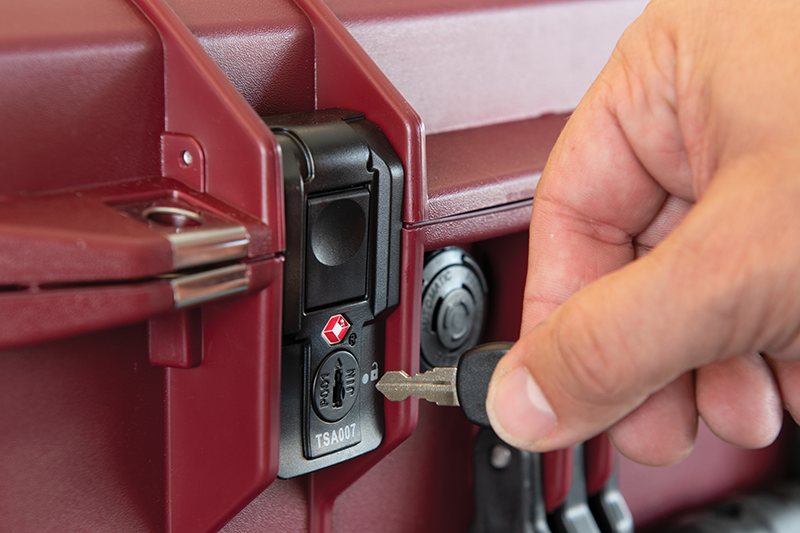 Press and Pull latches with built-in TSA approved key locks have been tested for extreme pressure and impact situations. They keep the lid shut through rough handling and are easy to open and unlock on arrival.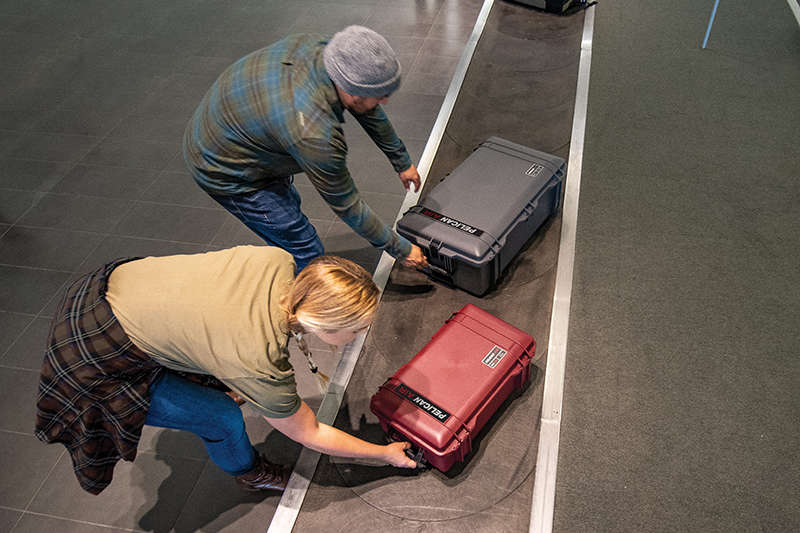 FLY PAST ADDED LUGGAGE CHARGES
The Pelican™ Air 1535 Travel case is optimized for carry-on/overhead bin sizes and the Pelican™ Air 1615 Travel case is built to maximum airline dimensions for checked baggage without oversize charges.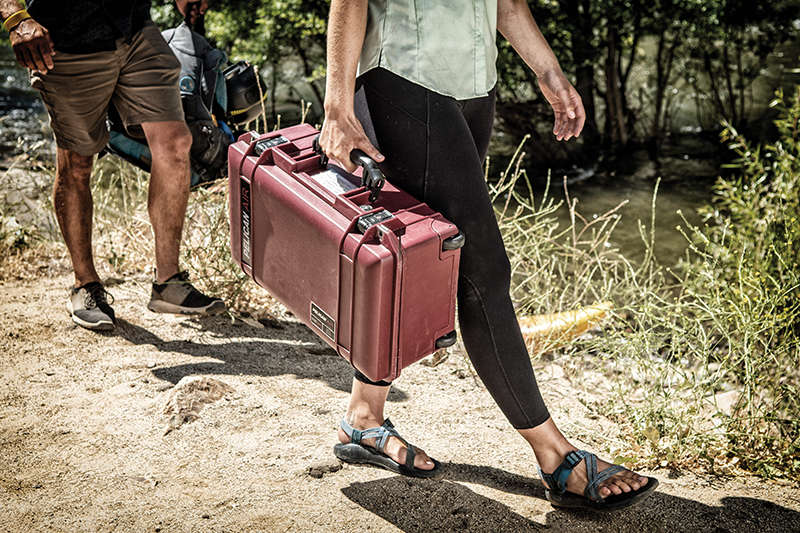 TRAVEL LIGHT. STAY TOUGH.
Nature-proof your travel endeavors. Watertight O-ring seal coupled with Pelican's tough, yet lightweight HPX™ material makes the Pelican™ Air Travel Case 40% lighter than other polymer cases to keep your gear intact, dry and moving at jet speed.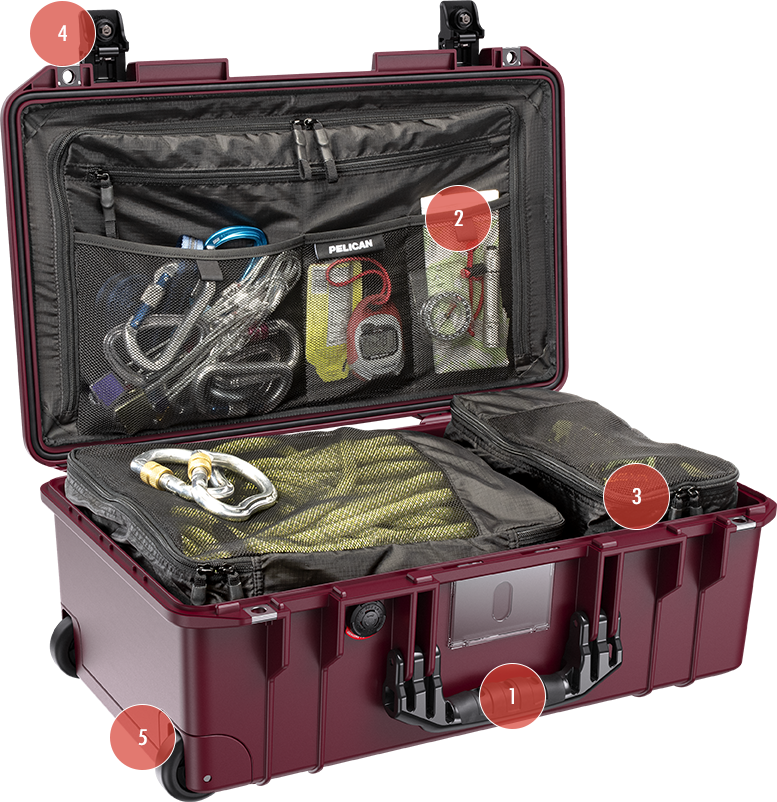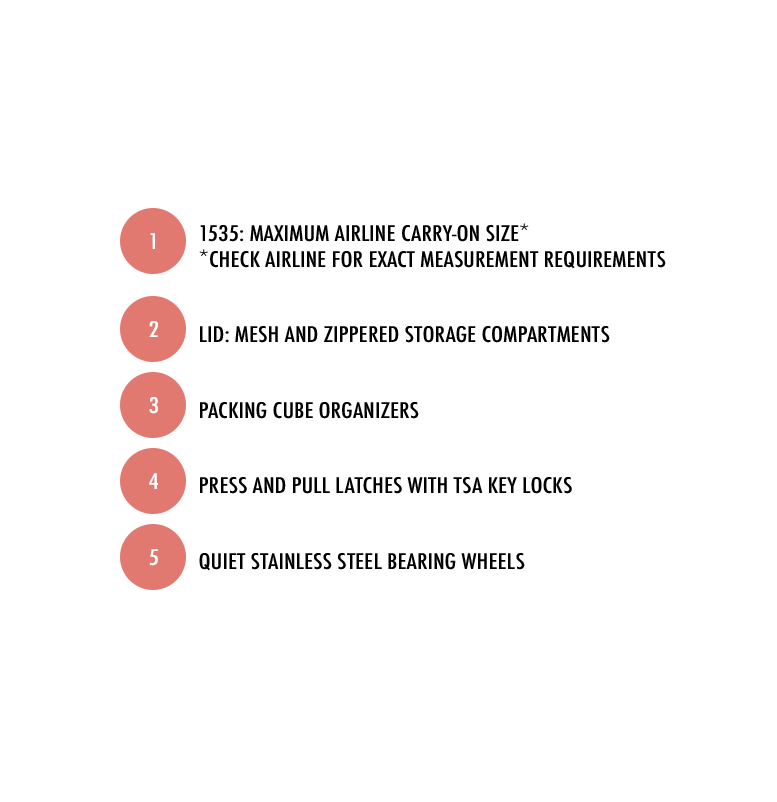 SPECS
Exterior Dimensions 21.96" x 13.97" x 8.98"
Interior Dimensions 20.39" x 11.20" x 7.21"
Lid Depth 2.00"
Bottom Depth 5.21"
Total Depth 7.21"
Int Volume 0.95 ft³
Padlock Hole Diameter 5/16"
Weight 10.35 lbs
Weight Empty 8.69 lbs
Buoyancy 64.80 lbs
Minimum Temperature -60° F
Maximum Temperature 160° F
Release Date 09/05/19